SuperAMA: Rahul Chakraborty, Sr. Product Designer at Swiggy
The core idea of SuperAMA series is to dive deeper into unexplored areas of talented minds & try to find that nerve as in 'what makes awesome people, awesome!'.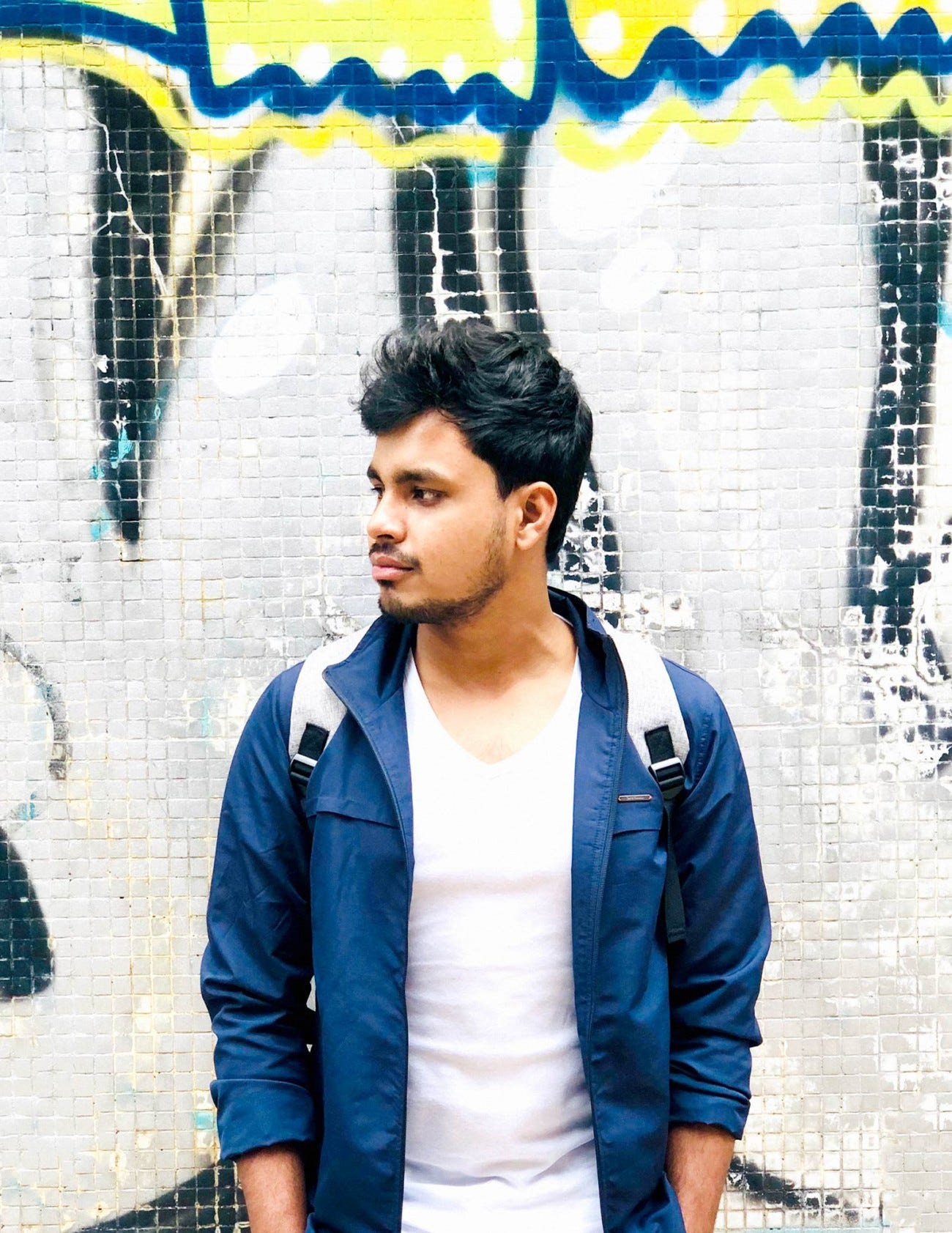 We love to bring up stories of people behind awesome Indian companies and today we're thrilled to be sitting down for this first SuperAMA over a virtual coffee ☕️ with Rahul, Sr. Product Designer at Swiggy 😇.
Let's go..
If you were not a designer, who would you be?
I guess I would dive into the field of IoT, most probably. The reason being my background in Physics and Computer Science. I used to fiddle around and worked on a alot of IoT projects during my college days.
How does your WFH setup look like?
I am currently working from my hometown. I somehow managed to make a decent setup at home 😅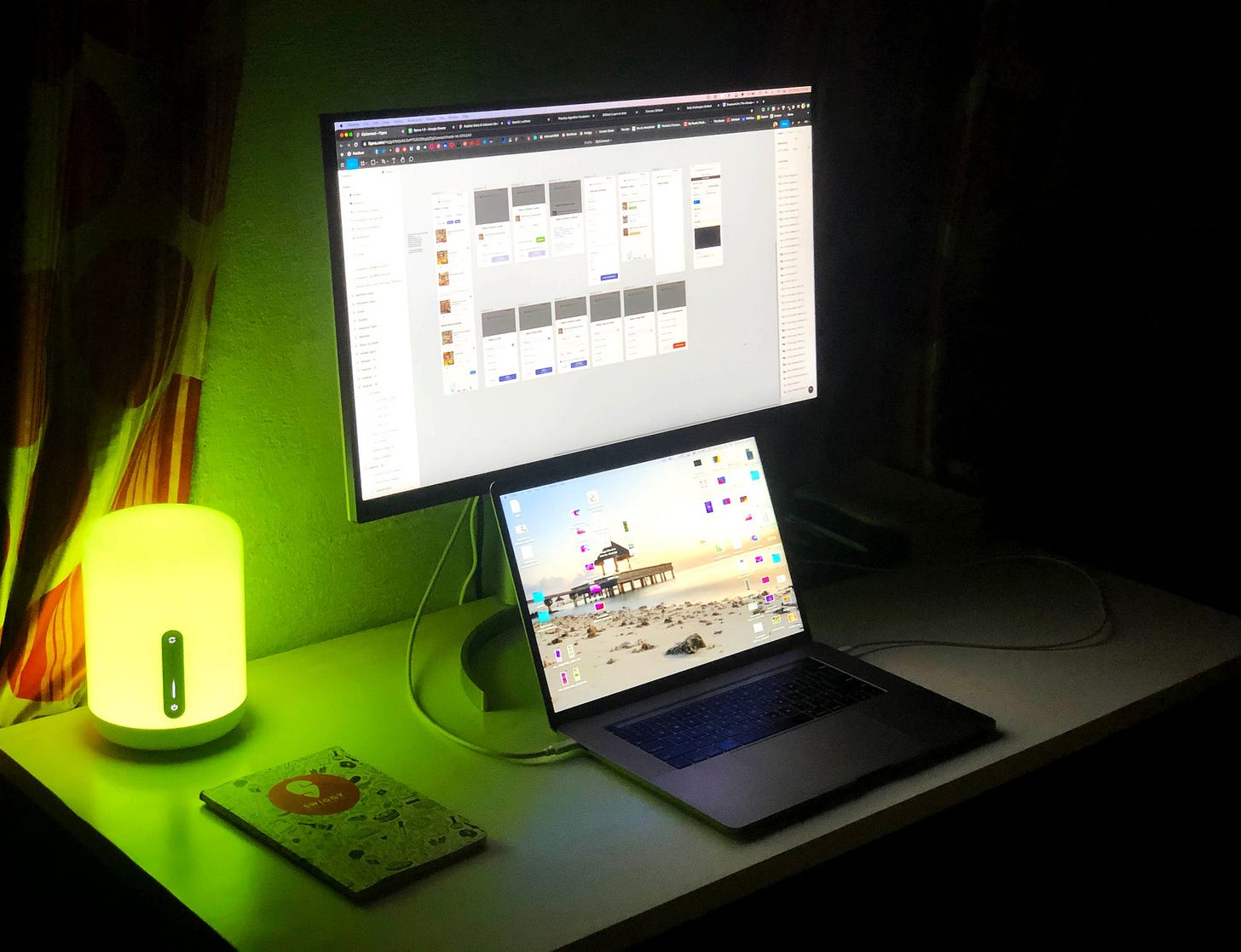 What's the most satisfying thing about being a designer?
I believe being a designer gives us the opportunity to make someone's life easier and better than before. It gives us a chance to make our world better by closing the gap between the situation we have and the one we desire.
When you are not designing, what do you do?
Most of my time these days (covid phase) are spent reading articles and books on product, research and tech in general. I keep shuffling between small personal side projects, editing old travel photos and watching movies/series. Other than that, I am into sports like football and table tennis, which I hope to resume soon.
What are you working on currently?
I am currently working on a project which helps any person set up their shop/service online. Its primarily targetted for small town and villages where there are very less options for online services. The product leverages Whatsapp's seamless communication capabilities and familiarity within the target customers.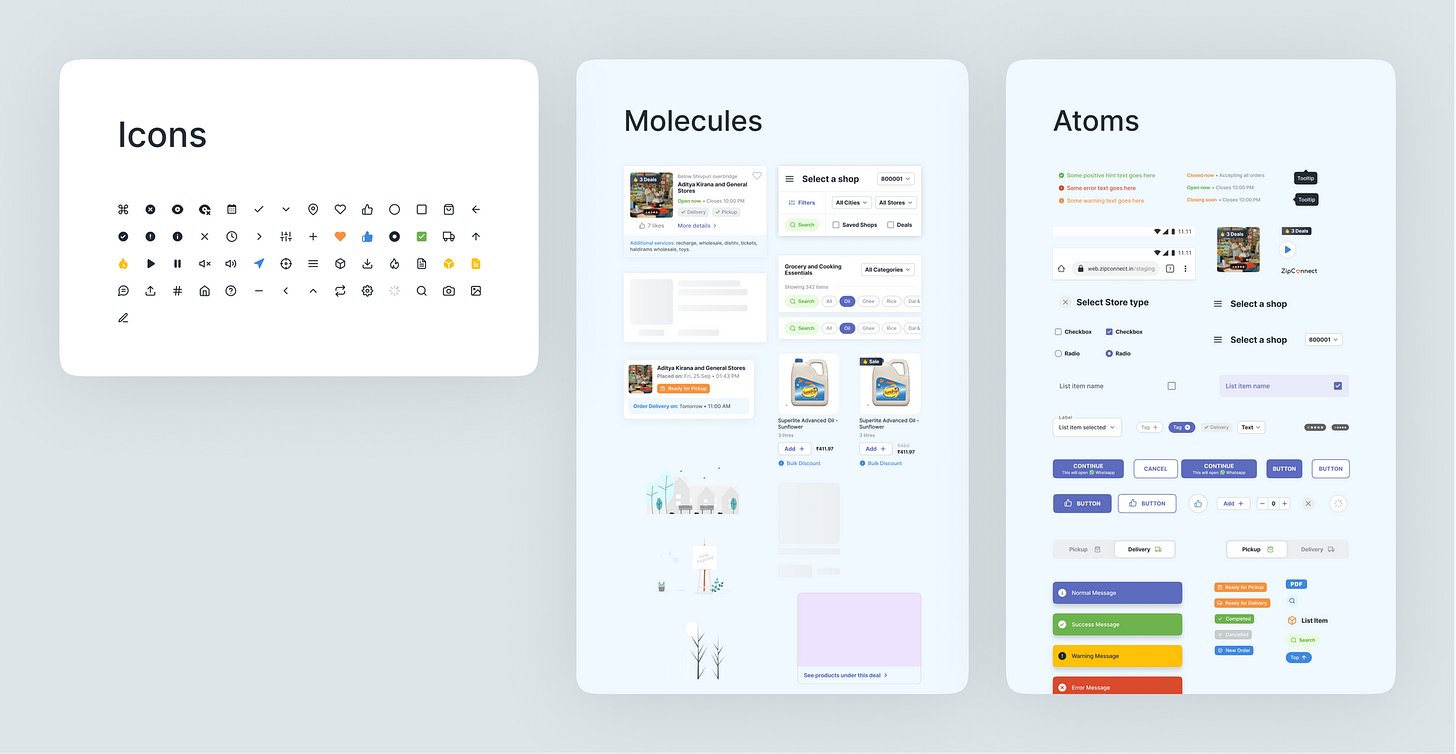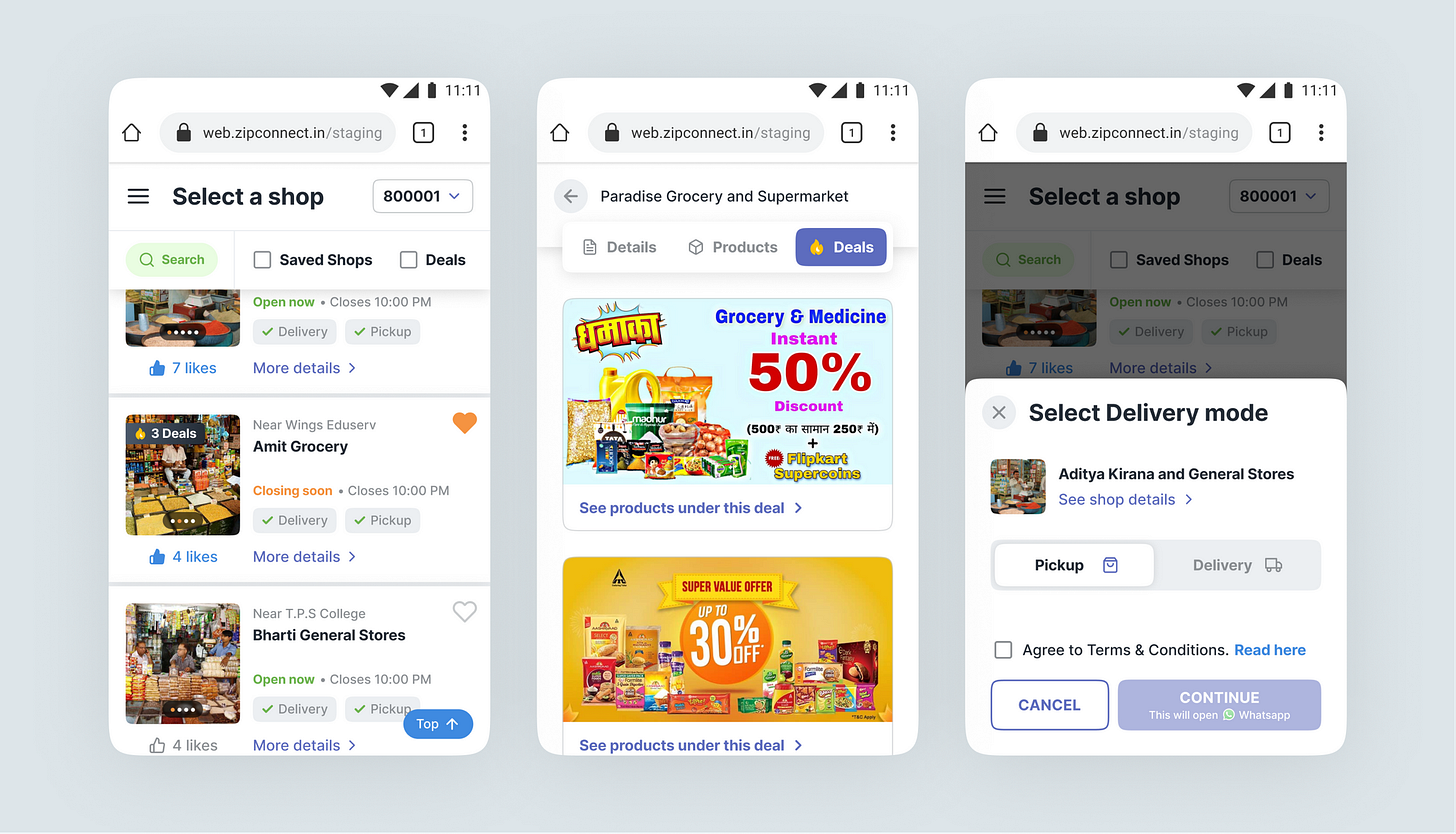 How does your app stack look like?(apps/tools you use everyday)
I keep shuffling between a lot of apps and softwares, but here are a list of few apps which have been constant over the years in my workflow:
Figma - for all design related work
Principle & Protopie - for microinteractions & user interface animations
Notion - for tracking and documenting my entire workflow
Apple Notes & Reminders - for quick and temporary thoughts
Spotify & Youtube Music - for songs
Pocket - for saving all articles or useful documents
Headspace - for mindfulness and focus music
Procreate & Adobe Suite - for illustrations, editing and other graphic work
Cinema 4D & Magica Voxel - for 3D work
Unfold - for designing stories
Dropbox - for file storage, password, etc
Slack - for office work communication and other design communities
Paste app - for clipboard management
Tyepface app - for font management

👆 Current Macbook dock.
Who are some designers you look up to?
I find myself resonating with the thought processes and ideologies of some experienced designers like:
• Luke Wroblewski (Blog, Talks)
• Tanner Christensen (Tweets, Blog)
• Julie Zhuo (Blog)
• Hardik Pandya (Tweets, Blog)
• Matthew Ström (Blog)
Some pro-tips for budding designers.
I would like to mention three key things to keep in mind for all budding designers. Firstly, one needs to understand what good design is. The earlier one acquires this skill, the better. Learning to distinguish the signal from all the noise around us is very important. Follow people who have done actual work, read case studies of existing products to know why people love using these products and what makes them successful.
Second, learn the art of presenting and selling your work. This goes a long way, be it in a design team or for your personal projects. Frame a good story that your audience can relate to. Lastly, always have a beginner mindset and never stop learning. Focus on the things you like, and leverage the power of compounding by being consistent in whatever you do.
Whats with the memes you post on Twitter?(They're hilarious though😆)
😅 I just keep getting these ideas whenever I come across some funny videos across Twitter. I have been fortunate enough to work with different types of Designers, Product Managers and Developers.  My memes are just representations of different experiences I have had in the past with each one of them.
What are your thoughts about building an audience & a secondary income stream?
Leveraging the power of internet and community to generate an income stream is by far one of the smartest move in today's age. There are some awesome people out there, especially on Twitter, where they have managed to make a full living out of secondary income stream. I personally haven't had much experience in it, but I closely follow some indie makers who inspire me on a constant basis. Hopefully, someday I am able to provide something useful to the community that helps me generate a secondary income stream.
Twitter: https://twitter.com/HckmstrRahul
Website: http://www.dsintheta.com/
Dribbble: https://dribbble.com/HckmstrRahul
Unsplash: https://unsplash.com/@hckmstrrahul
Superpage: https://superpage.to/rahul
PS: If you're a budding designer, ask Rahul anything about design on his Superpage(link above).
✌️⚡️